Whether you run your own business or work for a corporation, finding the right assistant may be instrumental to your business's success. You may think to yourself that you need an assistant. What you may not have realized yet is finding the right assistant will be life-changing for your work-life balance.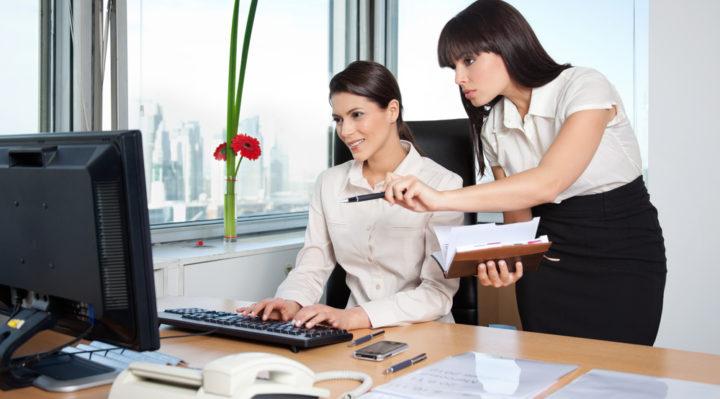 First of all, assistants are the gatekeeper to C-Level Executives, VPs and Directors. They manage your calendar, field phone calls, and set your appointments. Assistants provide support on time-consuming projects and can pivot with the flip of a switch. Assistants are usually in the know of everything that goes through the department they support. Assistants can improve your business or department's efficiency, allowing you to focus on the more critical business decisions. A great assistant is proactive to mitigate any issues, provides problem-solving solutions, and can evaluate the office procedures and SOPs, making revisions to increase efficiency.
How To Hire An Assistant?
Most businesses have become accustomed to posting open job positions on job boards like Indeed, LinkedIn, Craigslist, and more. With these job board sites casting such a large net, you may receive an endless amount of applicants. With this standard approach, you are focusing on quantity, not the quality of applicants. You never know what results you are going to get from those forums. Out of thousands of applications, resumes, and cover letters, you may be wasting time rifling through sub-par options. This process can be overly time-consuming, and chances are that you still may not find the ideal applicant.
Only time will tell. Once you begin the interview process, the applicants you targeted as your top ten may not even cut a second interview for the assistant position. Many applicants embellished the details on their resume, or maybe you can see the applicant's personality is not a match for your work environment.
Unless you have thoroughly vetted the contenders you are considering for the open assistant position, there is no way to know if you are making the best decision on the candidate of your choosing or hiring a lemon, making your life more difficult. Once you get a new employee in the doors, everyone knows that it is sometimes harder to get rid of them, even if their performance is the issue.
There's a Solution For You!
Have you ever thought about using an assistant agency? Just think about it for a moment and hear this out. Let's say you have an open assistant position at your company. How easy would it be to give an assistant agency your wish list of skills, qualities, and personality you would look for in your ideal assistant?
Imagine receiving a list of qualified candidates who have already fully vetted their skills and performance levels by professionals. You can rest assured that no matter who you choose from, a list curated by the assistant agency, you will have several candidates to choose from that meet the criteria you initially provided.
Doesn't that make you feel better about the whole hiring process? If your answer was yes, it is time to consider an assistant agency.
Conclusion
Although it may cost your business a little bit to hire an assistant agency, it certainly will be money well spent in the long run. You will avoid hiring an assistant that can not meet your demands. With an assistant agency, they will match you with several options that have the skillset to provide the best support to your business. You will be able to plug the new employee into the open assistant position, knowing that you made the right decision.