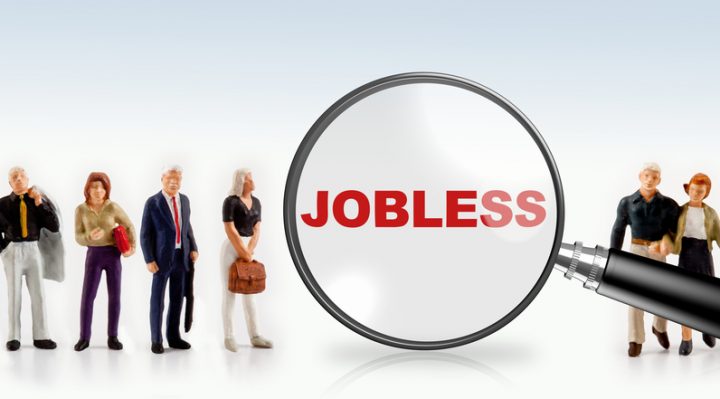 US Weekly Jobless claims dropped to a near half-century low last week. The number of Americans filing applications for unemployment benefits for the week ended March 30th, declined 10,000 to a seasonally adjusted 202,000. This was the lowest the weekly US Job Claims had fallen to since December 1969.
The US labor department also reported that data from the previous week's US weekly jobless claims was revised to an additional 1000 applications than had been previously reported.
The figures for those initial claims for state unemployment benefits surpassed market expectations. Analysts had forecast US weekly jobless claims figures to increase to 216,000.
After the US Weekly Jobless Claims Data, What's Next for the US Economy?
Overall, it has been a tough first quarter for the world's largest economy. Data also revealed on Thursday showed that job cuts by U.S.-based companies in the first three months of 2019 were the highest since 2015. Layoffs in the first quarter soarded from 10.3 percent to 190,410 from the final quarter of 2018. However, should the economy continue to grow on current trend till July, it will be the longest economic expansion in recorded history. However, there is a definite feel of the tide turning within the US economy.
Worrying the Fed are a number of different issues. There is the fading effects of the slowing stimulus gleamed from an earlier $1.5 trillion tax cut package. Unresolved is the United States' trade war with China. The effect of the world's two largest economies embroiled in a trade war is being globally. The slowing in global growth is heightened by the uncertainty over Brexit – Britain's exit from the European Union has cast a shadow over the US economy and future trade with both the UK and the EU.
This week's latest jobs figures, in anticipation of today's NFP payrolls data release, indicate that the US labor market continues to tighten, with employers holding onto workers.
Whilst the US weekly jobless claims data has no real bearing on today's employment report, it bodes well for an anticipated rebound in job growth. The unemployment rate is expected to stay unchanged at 3.8 percent. Nonfarm payrolls are expected to have increased by 180,000 jobs in March following a disappointing increase of just 20,000 in February.
The following two tabs change content below.
Ben Myers
After a long career in Finance which included HSBC and Bank of Ireland, Ben is now a popular commentator on the financial markets. A regularly featured writer for dialyforex.com, investing.com, amongst others, Ben remains a keen trader of Forex, Stocks and Crypto
Latest posts by Ben Myers (see all)